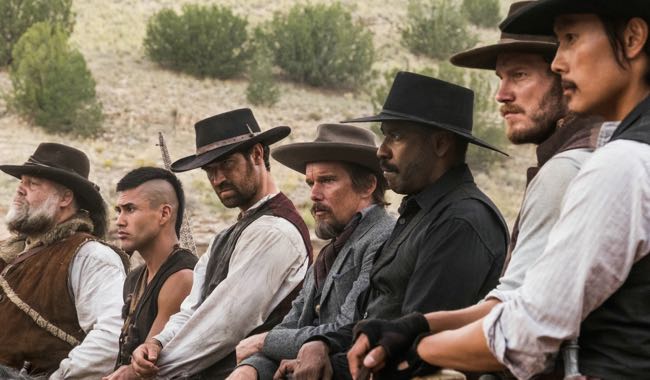 By Ray Bennett
LONDON – Antoine Fuqua's remake of "The Magnificent Seven" will have its world premiere at the opening gala of the 41st Toronto International Film Festival on Sept. 8. TIFF 2016 will close on Sept. 17 with the world premiere of Kelly Fremon Craig's "The Edge of Seventeen".
TIFF CEO and Director Piers Handling and Artistic Director Cameron Bailey also announced its first slate of 19 galas and 49 special presentations over the course of the festival. Typically, TIFF announces further titles closer to the event.
Denzel Washington, Chris Pratt and Ethan Hawke (pictured top) head the cast of the reimagined 1960 western classic and Bailey said, "Fuqua's ability to effortlessly blend visceral action and the emotion of drama is what makes him such a compelling storyteller, and this film is no exception."
Hailee Steinfield and Haley Lu Richardson (pictured below) star with Blake Jenner in Craig's comedy about the life lessons of a high school junior and Handling said, "It's always a pleasure to close the festival with laughter. 'The Edge of Seventeen' is an entertaining and witty coming-of-age tale that will leave audiences smiling long after the lights have come up."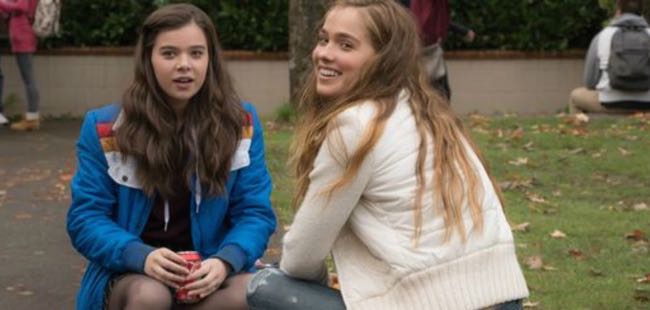 The first round of films, Handling said, includes "bold and adventuresome work by established and emerging filmmakers from Canada, France, South Africa, Ireland, the UK, Australia, USA, South Korea, Iceland, Germany, Denmark, Chile, India, and China."
Bailey said, "The global voices, transformative stories and diverse perspectives of these films capture the cinematic climate of today. New films featuring cinema's brightest talents promise to captivate and entertain the world's film community and audiences alike."
World premieres at TIFF 2016 will include Peter Berg's "Deepwater Horizon" starring Mark Wahlberg and Kurt Russell, Rob Reiner's "LBJ" starring Woody Harrelson and Jennifer Jason Leigh, Oliver Stone's "Snowden" starring Joseph Gordon-Levitt and Shailene Woodley, and Lone Scherfig's "Their Finest" starring Gemma Arterton and Sam Claflin.
Here's the complete first slate announced for TIFF 2016: Continue reading →